S700A GNSS Receiver
Modular GNSS system
Stonex S700A is a compact, high-performance GNSS receiver features a multi constellation 700 channels GNSS board.
The customer have the ability to purchase an entry level version, only L1 GNSS and, at any time, it is possible to upgrade the receiver to the full version via activation code.
S700A supports GPS, GLONASS, BEIDOU, GALILEO, QZSS and IRNSS. S700A full version supports also L-Band correction.
The unique internal antenna combines GNSS, Bluetooth and Wi-Fi integrated modules to optimize space and increase performance. This technology provides stronger and cleaner signal monitoring, which means unprecedented results. Designed for all day use in surveying application, S700A includes several features: Linux Operating System, WEB UI interface, 4G Modem, high battery capacity, Type-C connector and IP67 certification.
Stonex S700A GNSS receiver full version, thanks to aRTK function and Atlas® correction service is an ideal solution for any surveying field work and in particular difficult areas. Atlas® delivers world wide centimetre level correction data through L-band communication satellites.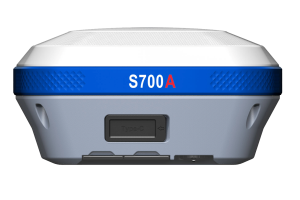 700 channels GNSS board, multiple satellite constellations
4G LTE and Bluetooth / WLAN datalink support

Integrated E-Bubble sensor

L-band correction & aRTK functionality

Inbuilt battery, operation up to 9h

Web User Interface

IP67