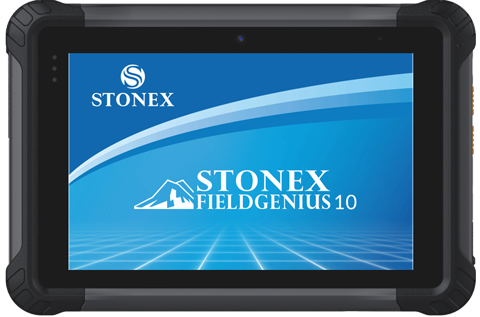 Thank you for your interest in FieldGenius – the most productive and easy-to-use data collection software solution ever!
If you are new to FieldGenius, you will be impressed by its graphic user interface, one-screen graphical stakeouts, easily deciphered raw file that you can edit, powerful COGO tools, DXF file support, streamlined connection to your instrument or computer, multi-point resections, roading, training movies, and the easiest, most powerful linework tools in the industry.
FieldGenius supports all common RTK GNSS and generic NMEA receivers, as well as all standard and robotic total stations. With direct support for LandXML, you can stake to DTM surfaces or cross sections from your designed alignment. Real time surface generation allows you to compute volumes instantly.
FIELDGENIUS HAS EVOLVED INTO THE MOST POWERFUL AND PRODUCTIVE DATA COLLECTION SOFTWARE
What sets FieldGenius apart from the competition?
Code-free linework: Linework is created automatically without entering codes and is instantly displayed, eliminating the need for a separate sketch. No need to connect the dots back at the office.

Advanced display with live graphics and intuitive interface. Logical icons, customizable toolbars, smart objects, and easy-to-use GPS and total station controls. Standard or high-definition devices!

Easy stakeout: Choose between graphical compass, grid, and map staking modes to easily stake out points. Viewing direction can be adjusted based on your preferences.

Productivity tasks: Customize your data collector by assigning commands to your keypad keys.

Calculating tools: Access the built-in RPN calculator from any edit field and easily use surveying calculations.

Plus advanced roading, surfacing, slope staking, smart points, DXF & LandXML import/export, and full robotic and GPS support. FieldGenius is the choice of organizations that value productivity.