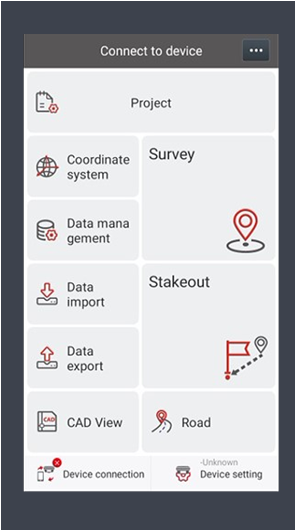 SURVEYMATE SURVEYING APP AT A GLANCE
MateSurvey is an Android-based GNSS field data collection software designed to provide users with efficient and convenient surveying and stakeout. The integrated cloud service greatly simplifies data transfer between the surveyor's field controller and project supervisors in the office, and more.
CAD project files are fully supported by MateSurvey and users can directly stake out points or lines from the original design drawings.
Connected Tools including Remote Assistance and Online Project Sharing.
Technical support can provide assistance in real time to field crews to increase project efficiency.